Launch A Social Media App Like
TikTok Clone Script
Video sharing has hit the market by storm and is becoming the most trending app in the social media ecosystem. Users use this platform to express themselves for the world to see and get entertained. The market has witnessed no slowdown and numerous players are trying to get a piece of the delicious pie.
Keep users engaged for hours and glued to their devices with your very own app created from our TikTok Clone Script, Dubsmash Clone Script and Musically Clone Script. From Our TikTok Like App Development solution offers you the most advanced app, comprising of cutting-edge features to keep you on the trending page, always!
Add special effects to videos, take photos, go live, earn coins, earn real money by converting earned coins to your local currency, chat with other users, transfer money, video and audio calling, sell products by creating a business profile, get a verified profile.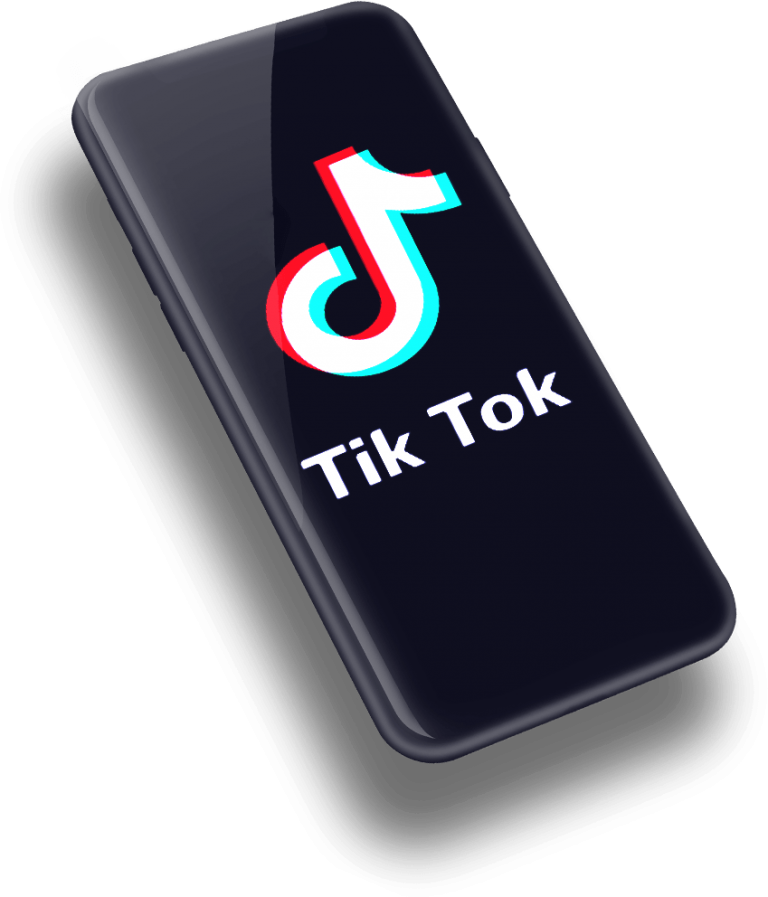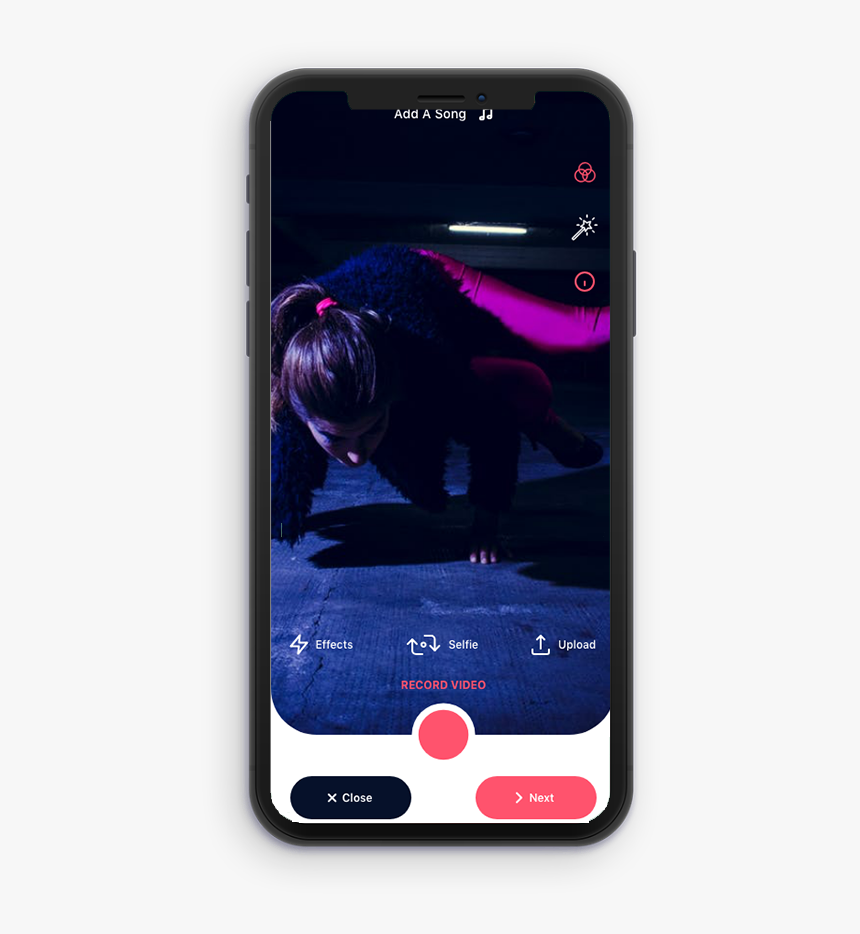 What Is the Tiktok Clone App?
TikTok Clone is a trending video-dubbing and video-sharing app solution that is based on the popular app TikTok. The solution is white-label, customizable and readily-integrable with features as per your unique business model. Studded with first-grade functionalities and cutting-edge technology, the users can boost their popularity by uploading videos that ooze out their creativity more than they could imagine. Popularity and success are just at your arm's reach now!
Benefits of using our Tiktok Clone
Why Choose Us?
Create Video:
Users can create videos where they can express their talents by lip-syncing to the audio file available in the app. They can dance, share their expressions, and more via the platform.
Post Video:
Users can post their videos created through the platform with a description, hashtags, etc. They can also tag locations and other users in their videos.
Discover Videos:
Users can search for specific videos of other users by browsing for the users, hashtags, or using a search term.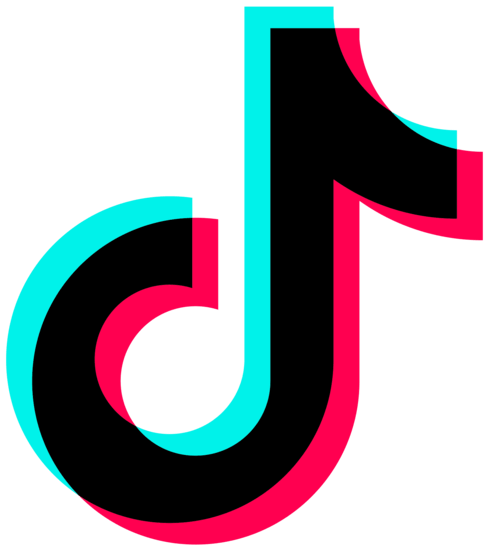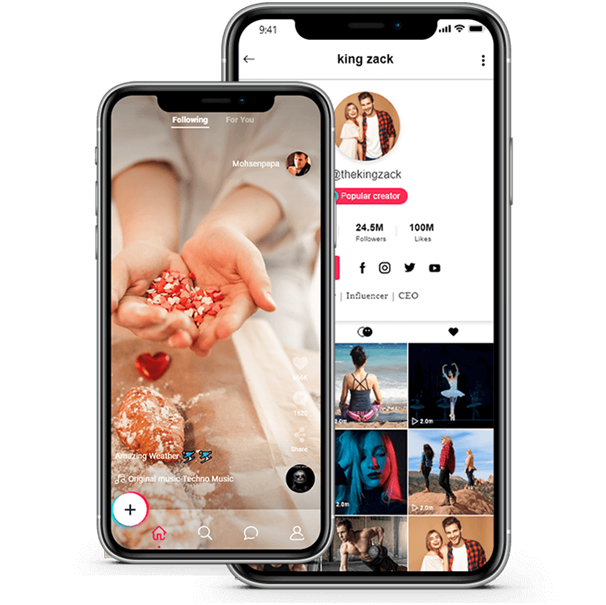 Watch Video
Users can watch videos shared by other users on the video-sharing platform. They can double-tap to like, comment, and share it with other users. They can also see the location and user details tagged in the video.
In-app Push Notifications
Users will be notified about trending videos, hashtags, videos of people they follow, and more via in-app notifications.
Comment on Videos
Users can comment on videos of other users. They can share their opinion about the content seamlessly with this feature.
BECOME THE NEXT BIG INTERNET SENSATION
VIDEOS IN FULL SCREEN
Videos can be enjoyed on full screen, double-tap to like, add your comments, watch other videos with a similar sound, and click to see tagged location videos.
RECORD VIDEOS ON FULL SCREEN
Capture videos on full screen, select any video from the gallery, apply time-lapse filters, introduce special effects, zoom in / out, record with or without original sound.
RECORD VIDEOS ON FULL SCREEN
Capture videos on full screen, select any video from the gallery, apply time-lapse filters, introduce special effects, zoom in / out, record with or without original sound.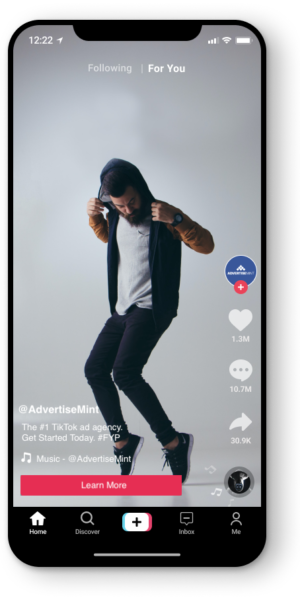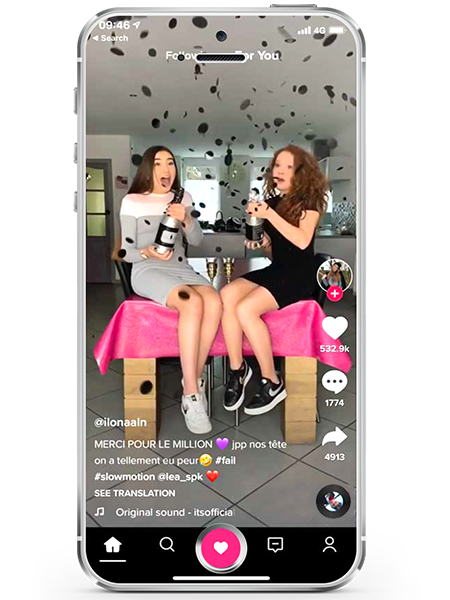 AUDIO AND HD VIDEO CALLING
AUDIO AND HD VIDEO CALLING
Initiate audio or video calls with other users as on WhatsApp. These calls are powered by WebRTC, which is usually a custom WebRTC gateway and not some 3rd party paid service like Quickblocks, Agora, etc.
GO LIVE
Users can live-stream right from the app and your followers will get a push notification informing them about it. You can save the stream for future viewing.
Why can you utilize our phenomenal Tiktok clone solution?
We understand the expectations of users on the video sharing platforms and so focus on crafting a top-notch Tiktok clone solution with incredible inclusions. This readymade solution is pre-built with responsive design, state-of-the-art technologies, and modern features to amaze users on the video sharing platform. Also, our Tiktok clone solution is subjected to rigorous testing steps in order to show unsurpassable performance across diverse platforms and devices.
So, to say in a nutshell, our ready-to-use Tiktok clone solution will serve as the suitable online solution to build your own visually stunning video sharing platform within your budget and within a short span of time. Therefore, come and get out meticulously built Tiktok clone solution and materialize your entertainment business dreams right away.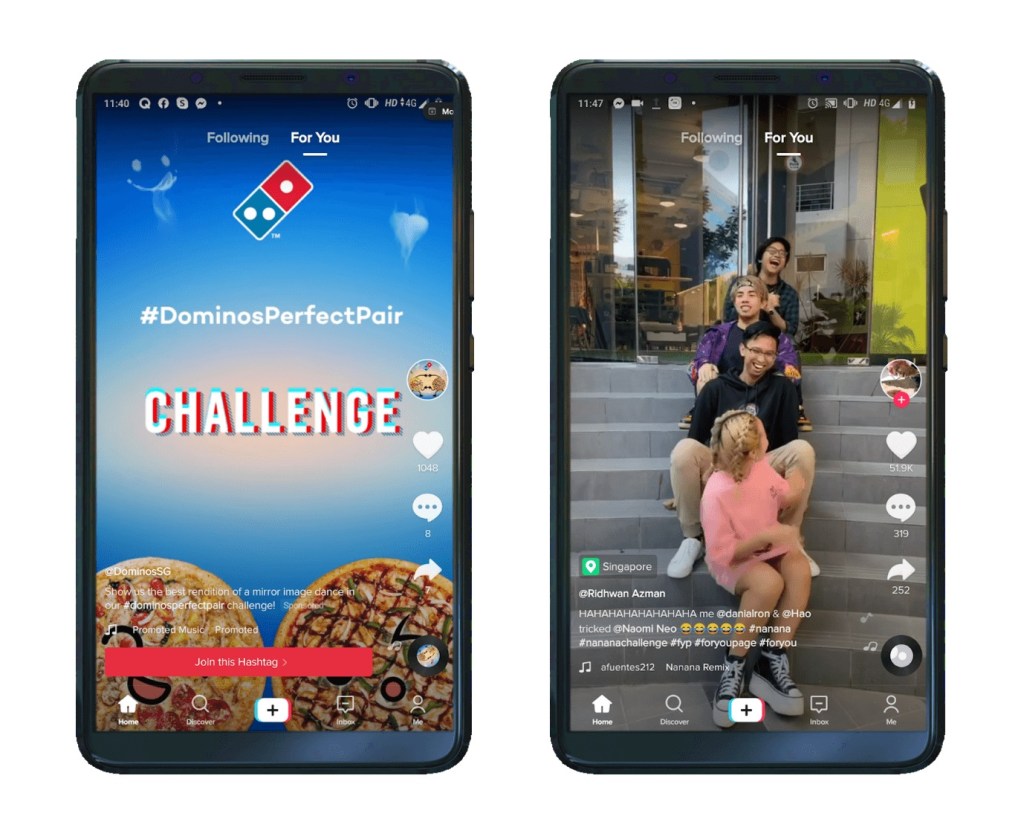 Leave us your info and we will get back to you.
Whether you're looking to create just one project, or multiple project,
we have a plan that will best match your needs.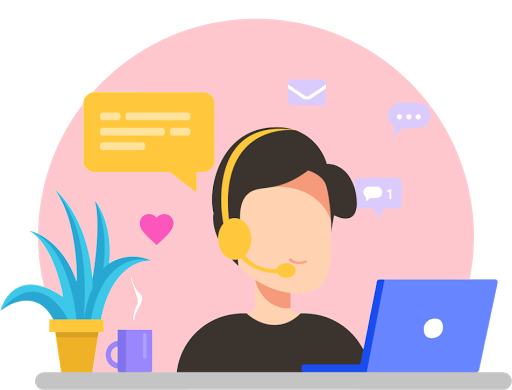 Frequently asked questions
01

How many users can join my app? Is there a limit?
No, there is no limit to the number of users that can join your app. But if you like, you can customize the same as per your requirements.
02

Will I own the source code?
Yes, post delivery you will own the entire source code. We will deploy the app in all major platforms and your server as well.
03

you will provide technical support post-launch?
Yes, the team will provide all the necessary technical support as per agreement.
04

Why Should I Choose A Clone App?
The Tiktok Clone can be customized entirely to resonate with your needs and requirements. This makes it an altogether original solution with an ingrained sense of business processes.
05

How can I contact your business?