Launch A New Cloned Music App Like Gaana Today!
Gaana clone
Have you ever recalled an old reminder upon listening to a song? Yes, right? Every one of us has a song that adds to our best-loved list right from the moment we hear it. Music is something that fascinates our souls and makes us feel better when we are low. In before times, people listened to songs on radio and TV. Days evolved, so did the music industry.
Launch a cutting-edge audio streaming solution on various platforms. A user-friendly interface, captivating content and effective distribution methods can help you guide more users to your app, leading to increased revenue.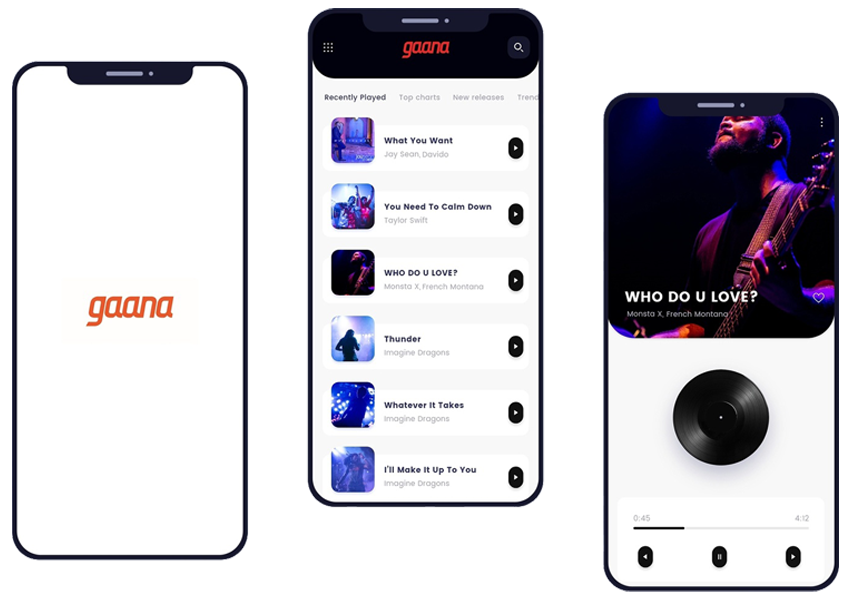 Key Features
Our White-Label music Script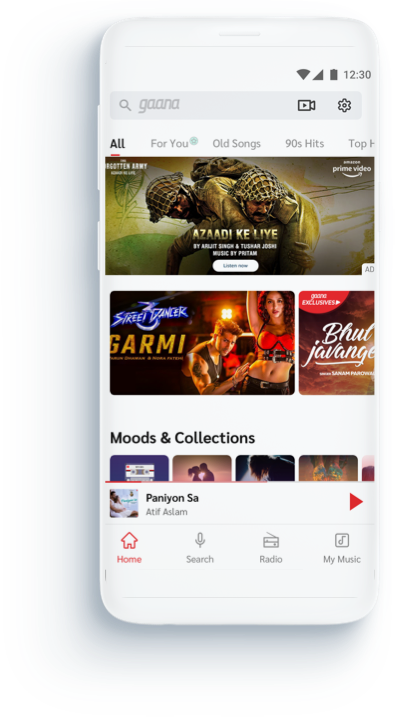 Gaana+ Membership?
Cost: Rs. 99 / month which comes out to be Rs. 1188 per year. No internet connectivity is needed to listen to saved songs. User is able to download the songs on Android or iOS mobile app. All songs streamed are in high-definition.
Create Playlist
Only registered members of Gaana.com have access to the 'create playlist' feature. A registered user can create his own playlist by adding his favorite songs to it. All his playlists will be saved under this tab of the navigation menu.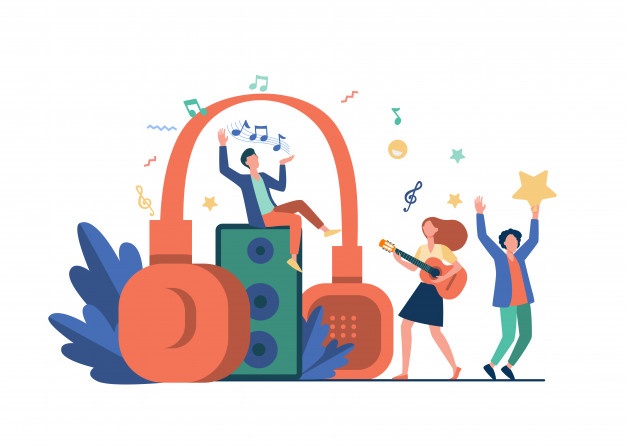 Search Feature
It is quite easy to search for a song or album as Gaana's search functionality shows instant results, telling a user to choose from Song, Album or Artist. This instant search feature works similar to Google.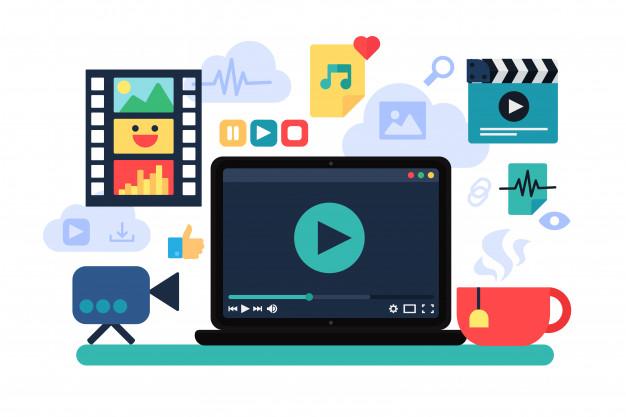 Leave us your info and we will get back to you.
Whether you're looking to create just one project, or multiple project,
we have a plan that will best match your needs.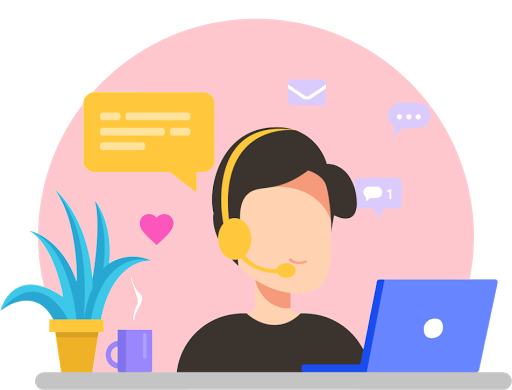 Frequently asked questions
01

Won't there be any issues of copyrights if I start doing business by an app like Gaana?
At Beteleguse, we have found an ingenious way to deliver solutions that are astonishingly identical to Gaana yet it won't be developed with the music, design or layout like Gaana. The international body permits anyone to launch an songs store. The copyright infringement concern is non-existent!
02

Will you need to develop from scratch?
No, we possess a fully-blown music gaana clone which can be tweaked to acclimate your requirements and custom integrations. A highly efficient methodology!
03

Is there a limit in the number of products or categories that can be included in the app?
No! Based on the efficiency of the server and hosting, a limitless number of product categories can be created and uploaded in the app.
04

How user-friendly is the Gaana Alternative app?
The Gaana clone being embarked with an advanced search bar laden with powerful sorting and filtering songa makes the overall experience extensively user-friendly. Anybody with a pair of eyes will be delighted to shop through the app!
05

What kind of support do you provide after the development process?
Once a client, always a client! At Beteleguse, we don't shy away from conferring you with a relentless sense of support even after the app development process. We provide entirely free technical support and bug removal support for a period of 100 days.