We provide a high quality service and product
To engage our services or discuss your project or organisation please do not hesitate to get in touch. We are always refining our approach and collaborating with others to innovate further.
Website Development
Betelgeuse is an affordable and bespoke eCommerce website design company besides emerging eCommerce developers. We build attractive, professional, user-friendly, and cost-effective websites for your business through that website you will get more lead and generate more sales these all happen through an eCommerce website design company. One of the interactive website solutions in website development is eCommerce website development and build each and every website with full responsive that means websites suitable for all types of device such as desktop, laptop, tab, tablet, smartphone, iPhone and etc…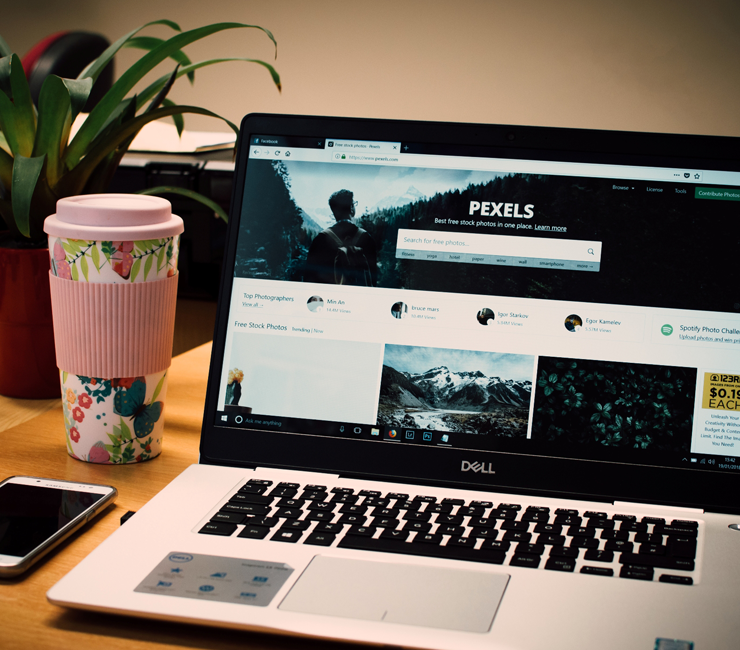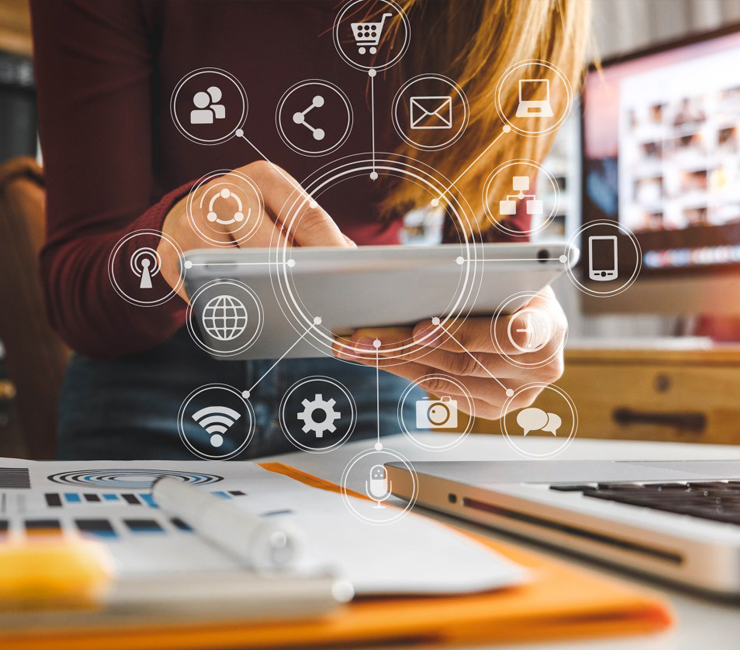 SEO & Digital Marketing
Search Engine Optimization(SEO) services, at present, have become the best performing marketing channel. Also, it has the potential to give instant results and drive potential customers towards the business. If the solutions are backed with a team of experienced professionals and results can facilitate the discovery of various dynamics of search result rankings. Our SEO Services in Bangalore are grounded with efficient skills in content creation and meticulous activities working under the SEO relevant factors.
Mobile App Development
Betelgeuse is the best mobile application development company in India. In the modern world, everything comes under a handheld by the mobile and each and every day smartphone users are being increased trend besides using the internet in mobile already overtake those used internets in the desktop. Through mobile, you can access everything and everywhere in the world. To make it easier we develop Mobile Applications in the business fields to expand and flew internationally.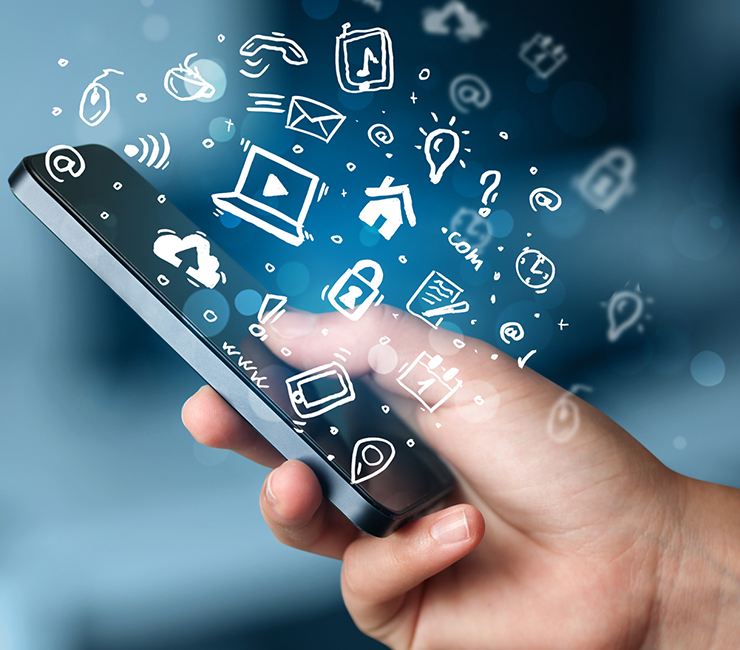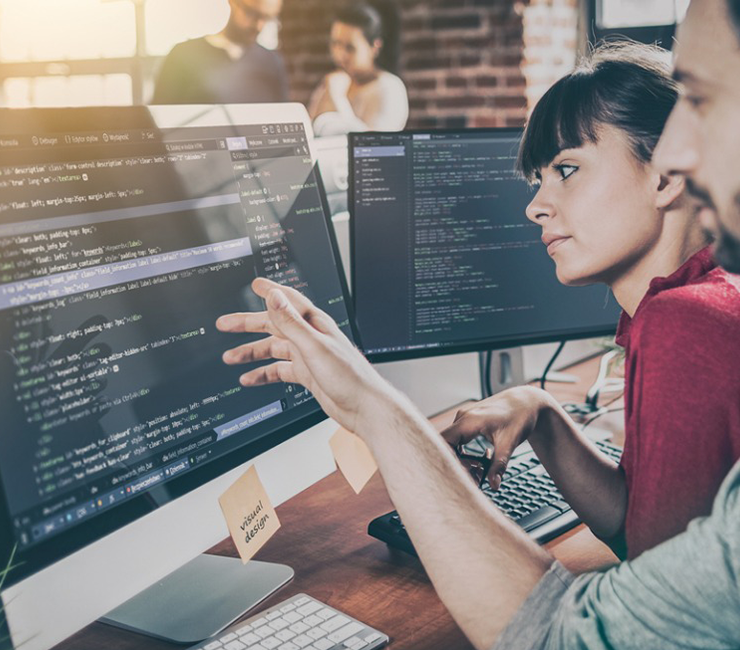 Software Development
Betelgeuse software development service is a perfect amalgamation of designing, programming, testing, implementation, bug fix, and more to allow successful development in the maintenance of software applications. For further enhancement, we use augmenting and enhancing the global units with the pace of the ever-changing industry. In the tech-savvy era, software development solutions are advancing businesses and helping small as well as large businesses to reach the heights of success.
Creative Communication
We deliver creative ideas developed around product attributes, consumer behavior, and strategic planning. We continuously redefine and realign ourselves with the trends, technologies, and opportunities in the current mediascape. Betelgeuse approaches advertising services holistically and brings you the ability to create visually appealing, well-written, dexterously designed advertising solutions that have the power to achieve the purpose for which you create them.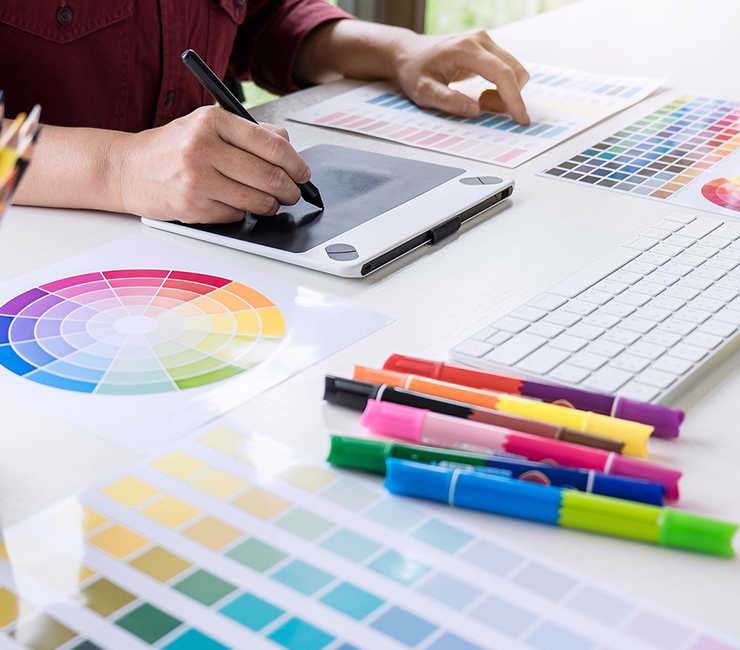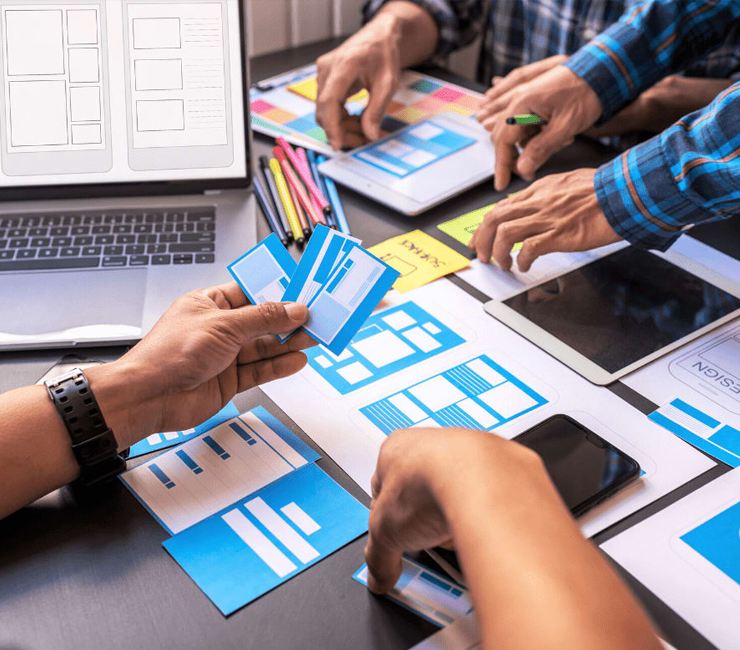 UI & UX Design
The UI/UX Design Specialization brings a design-centric approach to user interface and user experience design, and offers practical, skill-based instruction centered around a visual communications perspective, rather than on one focused on marketing or programming alone. In this sequence of four courses, you will summarize and demonstrate all stages of the UI/UX development process, from user research to defining a project's strategy, scope, and information architecture, to developing sitemaps and wireframes. You'll learn current best practices and conventions in UX design and apply them to create effective and compelling screen-based experiences for websites or apps.
01.
Analysis
Detailed analysis of the software is performed to identify overall requirements of client. This step is necessary to make adjustments and to ensure that software functions properly at the end.
04.
Testing
The testing stage assesses the software for errors and documents bugs if there are any.
02.
Design
Once the analysis is complete, the step of designing takes over, which is basically building the architecture of the project. This step helps remove possible flaws by setting a standard and attempting to stick to it.
05.
Implementation
This stage is crucial for running the developed software assessed by all the stakeholders. This is to ensure the complete level of customer satisfaction.
03.
Development
Expert software developers start the actual software development process. The required components and functionalities of the software are created in this very stage.
06.
Maintenance
Once the software passes through all the stages without any issues, a maintenance process is followed wherein it will be maintained and upgraded from time to time to adapt to changes.
Leave us your info and we will get back to you.
Whether you're looking to create just one project, or multiple project,
we have a plan that will best match your needs.